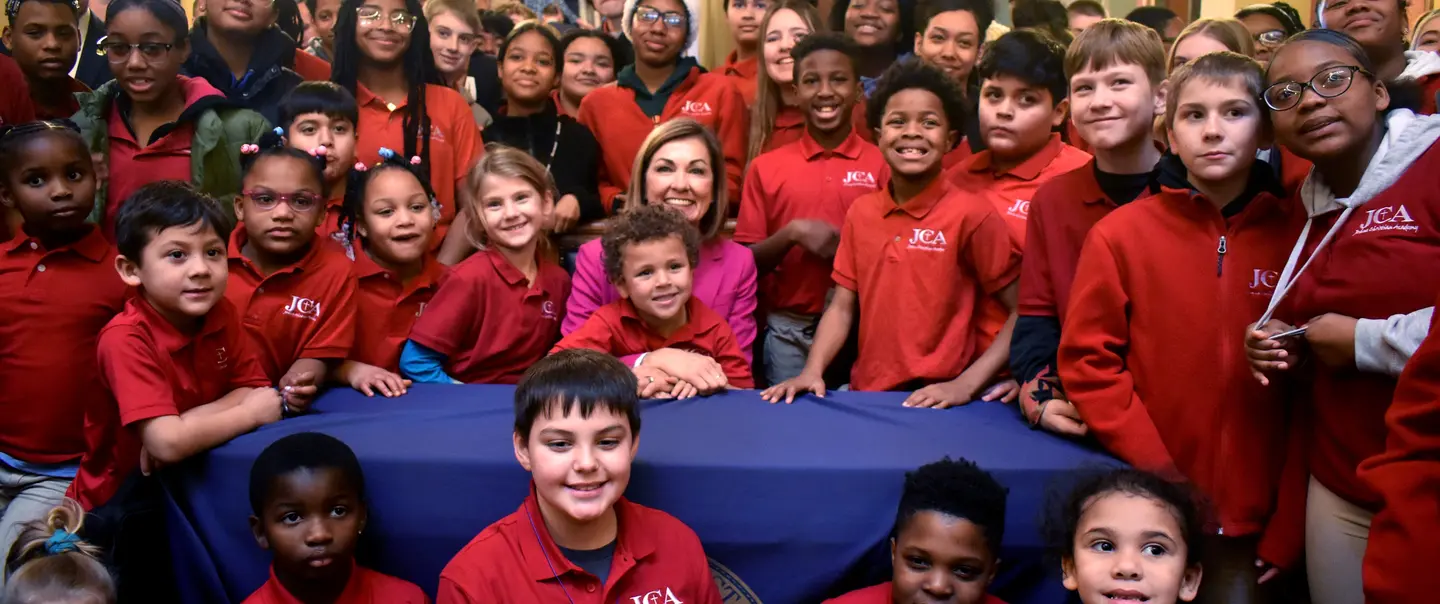 Iowa Puts Students First with School Choice
Governor Reynolds' Students First Act empowers Iowa families to choose the education that's best for their children.
Office of the Governor of Iowa
Meet Governor Kim Reynolds
Governor Reynolds is the 43rd governor of Iowa and has the distinction of being the first woman elected to the office.
Image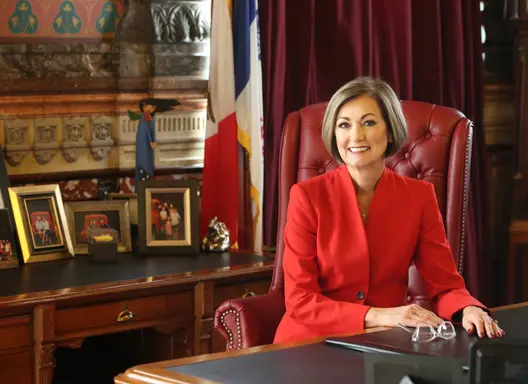 The Governor's Priorities
Governor Reynolds' deep Iowa roots and conservative values are reflected in her priorities for the state.
Gov. Reynolds announced the appointment of Renee Schulte of Urbandale to serve as Chair of the Iowa Board of Parole. Schulte begins her new role today...
99 County Tour
99 Counties, Every Year
Governor Reynolds travels to all 99 counties every year to meet Iowans making a difference in their communities.
Image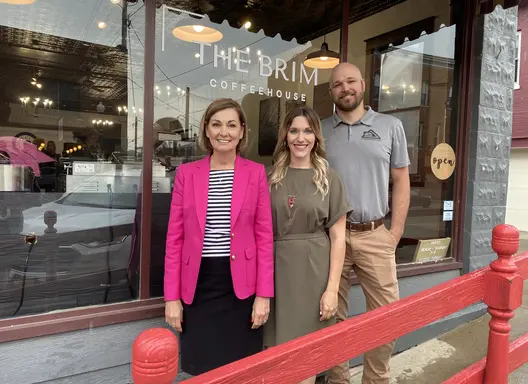 Iowa State Capitol
Visit the Capitol
The Iowa State Capitol and its golden dome have stood as a shining symbol of Iowa government and politics since 1886.  
Image